User Experience
with UX design services
Solve users' problems and create a competitive advantage by providing the ultimate user experience
Schedule a Free Demo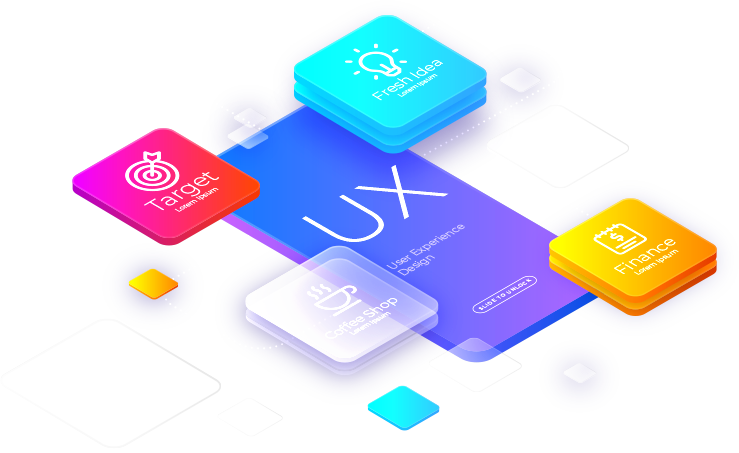 Excellent UX design engages users and aids in the accomplishment of your business objectives.
UX services assist you in developing products that not only are highly individualised to consumers' demands and simple to use, but also produce measurable outcomes for your company.
A successful product requires much more than just being visually appealing; it must also provide a smooth user experience. To accomplish this, you must have a thorough grasp of your users' demands, apply clever UX design, and conduct thorough testing.
Create user-friendly, intuitive experiences
Hire UX designers to make your product stand out
Design web and mobile apps
Create a unified user experience across all platforms and devices.
Understand your users
Utilize user research and analysis to make sure solutions are client-focused.
Validate your ideas
Create prototypes as soon as possible and test them to lower the risk of failure.
Improve conversions
Successfully boost your website's lead and sales generation.
Streamline user experience
Map the customer path to find issues and solve them.
Build responsive products
Create user-centered, responsive, mobile-friendly experiences.
Sell with relevant content
Give users the appropriate information at the appropriate time and location by using sleek UX authoring.
Refine website structure
Utilizing a strong information architecture, provide navigation that is simple and easy to use.
Use bullet-proof processes that deliver results
To deliver UI design that meets the highest standards, we at Data Group have spent years refining our methods and applying industry best practises.
Create intuitive, easy-to-use, and satisfying platforms for users with UI design services
Develop professional-looking interfaces to engage and gain the trust of users.
Interface design
Improved customer satisfaction and measurable business results are both provided by intuitive interface design.
Interaction design
Make interactive products that are easy to use that incorporate aesthetic, motion, sound, and space components.
Desktop, mobile & touchscreen optimization
Responsive design features to guarantee that your application runs flawlessly on any device.
Design Systems creation
Combine design and programming using a variety of elements, including typographic scales and UI inventories.