User Interfaces
with UI design services
Satisfy your users and hit business targets by creating seamless, intuitive products
Schedule a Free Demo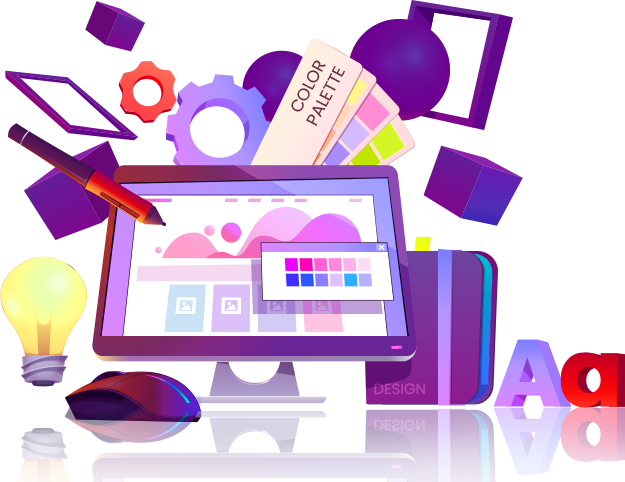 Leverage UI design to deliver accessible, efficient digital products
Delivering responsive and accessible user interface designs for your product will convert potential customers. A great user interface facilitates efficient interactions and presents stunning visuals to entice people to return.
Give your products a competitive edge
Enhance your digital products with high-quality UI Design services to stand out from the competition.
Create usable products
Make digital interactions fluid and make sure that your users can easily and intuitively obtain the stuff they seek.
Leverage predictable elements
Predictability and trust are ensured through the use of contemporary UI components and functional consistency.
Give users personalized and immersive services
Offer customers services and goods that are specific to them to increase consumer engagement.
Communicate brand values and establish trust
Create trustworthy, dependable designs to establish your brand's differentiators and foster consumer trust.
Increase user engagement and retention
By offering goods that make navigation and research easier, conversion rates and loyalty can be increased.
Boost productivity
Increase sales volume and customer satisfaction while reducing resource expenditures.
Reduce development costs
With professional design and support services from the beginning, future investment expenses can be reduced.
Lower customer support costs
Good user interfaces minimise mistakes and unnecessary activities, which minimises customer interaction concerns.
Use bullet-proof processes that deliver results
To deliver UI design that meets the highest standards, we at Data Group have spent years refining our methods and applying industry best practises.
Create intuitive, easy-to-use, and satisfying platforms for users with UI design services
Develop professional-looking interfaces to engage and gain the trust of users.
Interface design
Improved customer satisfaction and measurable business results are both provided by intuitive interface design.
Interaction design
Make interactive products that are easy to use that incorporate aesthetic, motion, sound, and space components.
Desktop, mobile & touchscreen optimization
Responsive design features to guarantee that your application runs flawlessly on any device.
Design Systems creation
Combine design with coding using various elements, such as typographic scales and UI inventories.