Hire UI UX
Designers
Let your company's website and app catch visitors' eyes right away. Hire DATA's UI/UX designers to create a visually attractive app or website. Our staff is made up of brilliant individuals, from imaginative graphic designers to knowledgeable developers. Send us your company requirements, and we'll work with you to develop innovative and eye-catching business solutions.
Get Free Consultation Now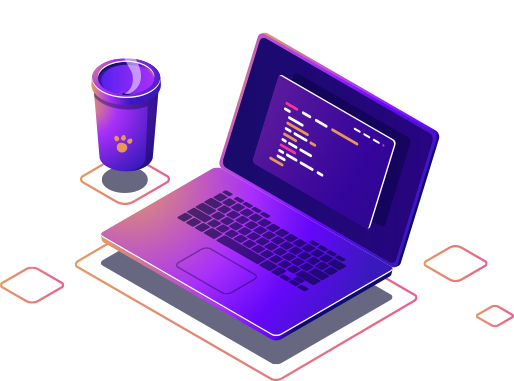 Hire US for Creating Innovative UI and UX Design
We are the ideal combination of management and technology, whether it be due to our technical prowess or our in-depth understanding of an enterprise's unique demands. Among the numerous factors that contribute to our outstanding team of developers are:

Logo Designing
DATA offers the top logo design services that are essential to branding and developing a unique identity for your business. Your creative concept is included by our graphic designers, who make an effort to keep it relevant and appealing.

Designing websites
One of our specialties is creating aesthetically gorgeous and alluring web pages, and we provide top-notch web page construction services.

Building landing pages
Custom designs that effectively communicate your services to your target market can increase traffic to your websites and open up more business chances for you.

Designing Marketing Assets
We create stunning marketing materials with eye-catching layouts and themes to assist you in generating more leads for your company.

Designing E-Books
Our artists can create images and graphics to improve your customers' reading experiences. We have a wealth of experience creating excellent illustrations for e-books.

Designing an infographic
Change how you show information now by using our top-notch infographic designs, which bring much more attention to the straightforward data you need to support your blogs and case studies.
Hire UI UX Designers With Expertise In Dedicated Frameworks
We have a talented pool of UI UX Designers experts that are knowledgeable about certain frameworks. Customers may execute their ideal projects by hiring skilled UI UX Designers in specialized frameworks.

Angular JS

React JS

Vue JS

HTML5

CSS3

NPM

Bootstrap

Figma

Adobe xd
Benefits of Hire UI UX Designers
We offer multiple UX and UI development services like UI/UX Development for Web and Mobile, Wireframing and User Experience, Third-Party API Integration, IT architecture Development, etc. If you are looking for a dedicated designer then hire a UI/UX designer from us and get elite web designing experience.
Better Accessibility and Usability
Improved Brand Awareness
Faster and Engaging App
Takes Users to the Bottom of the Funnel
Optimized Development Time and Cost
Higher User Acquisition/Retention
Higher ROI
Winding Up
Our Web Development Cycle
1
Planning
Understanding your needs, doing business research, analyzing the results, and planning the project are all steps in our development process.
2
Design
For every unique piece and capability, we build thorough user experiences and cutting-edge web interfaces to present your brand image and boost conversions.
3
Development
We make sure that every step of the project, from design to website coding, is done correctly. We come up with a plan to turn your company inquiry into a finished good.
4
Quality Assurance
To provide high-quality solutions, we address any potential issues throughout the quality assurance process, including performance testing & security endorsement.
5
Deployment & Maintenance
The configuration procedure is optimized and deployed. To ensure standards and increased productivity, we continuously maintain and improve the provided product.
Industries We Serve
Web development is extremely crucial for your business as it gives you a platform to showcase your offering in an engaging manner to the customers. If you are still confused as to why Hire website developers in India, let's look at some of the advantages.

HealthCare

Finance

Education

Travel

Events &
Conferences

Restaurant

Game