Hire Magento
Developers
DATA's team of Magento 2 developers has worked with a sizable international customer. To expand the success of your online eCommerce firm, hire Magento 2 developers.
Our certified Magento developers have years of experience creating stunning eCommerce sites and providing unique Magento-based solutions. We effectively provide distinctive solutions with faster turnaround times.
Get Free Consultation Now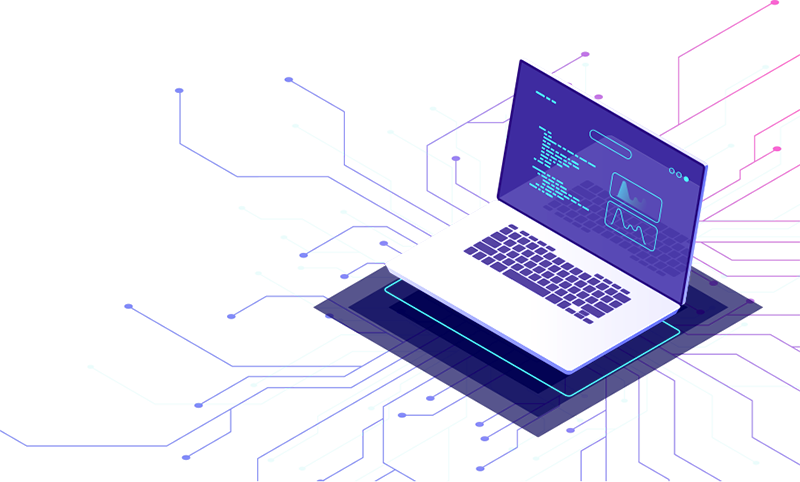 Hire Magento Developers For Smart Web Solutions
A DATA Magento certified developer is skilled in a variety of Magento Integration services and can effectively assist you in streamlining your business interface. DATA provides real, quicker, and better development services as one of the top development firms in India.

Designing themes for Magento
Hire a Magento developer to create premium, personalized, and eye-catching Magento themes that express the distinctiveness of your business while still being appropriate for it.

Magento Website Development
Websites built with Magento that are extremely reliable and scalable will allow your company flexibility in work administration and expand the reach of your brand.

Develop a custom Magento website
Our skilled Magento developers regularly adapt and optimize websites and online projects to give class-A outcomes since we have an incredible instinct for creating projects that are relevant to your business.

Magento Sites That Resize
Magento development that is attractive, responsive, and mobile-friendly improves user engagement on your website and benefits your end users.

Development of unique extensions for Magento
We are able to match your specialized corporate demands by providing world-class Magento extension Development Solution providers thanks to our in-depth knowledge and experience.

Shopping Cart Development for Magento
We create effective and highly useful Magento shopping carts that improve user engagement with exceptional store development, assisting you in providing your customers with a top-notch buying experience.
Indian Magento Developers Expertise In Magento Integration Services – ERP, CRM, API
Our accomplished team of Indian Magento developers provide a diverse range of Magento Integration competencies – ERP, CRM, API for different platforms. The services include:

ERP Integration

Magento Integration API

CRM
Why Hire Magento Developers?
One of the greatest open-source tools is Magento, which enables hassle-free PHP website and web application development. The Magento framework's MVC design enables devoted Magento developers to create quick, dynamic, and reliable solutions for a variety of industries.
High scalability and simplicity
Improved user encounter
High-performing web applications
MVC structure
Database maintenance is simple
Extreme security
Individualized solutions
No-hassle migration
Affordable hiringwg
Top-notch guarantee
Our Web Development Cycle
1
Planning
Our development process involves understanding your needs, business inquiries, analysis, and research, after which we develop an appropriate timeline and project plan.
2
Design
We design comprehensive user experiences and modern web interfaces for each custom element and functionality to deliver your brand image and drive conversions.
3
Development
We ensure that project is properly implemented from design to custom-coded website. We devise solution for converting your business query into a finished product.
4
Quality Assurance
We resolve any possible pitfalls throughout the quality assurance process, including performance testing & security endorsement, to ensure qualitative solutions.
5
Deployment & Maintenance
We optimize & deploy the configuration process. We provide continuous support and upgrades to the delivered product to provide standards and enhanced productivity.
Industries We Serve
Web development is extremely crucial for your business as it gives you a platform to showcase your offering in an engaging manner to the customers. If you are still confused as to why Hire website developers in India, let's look at some of the advantages.

HealthCare

Finance

Education

Travel

Events &
Conferences

Restaurant

Game